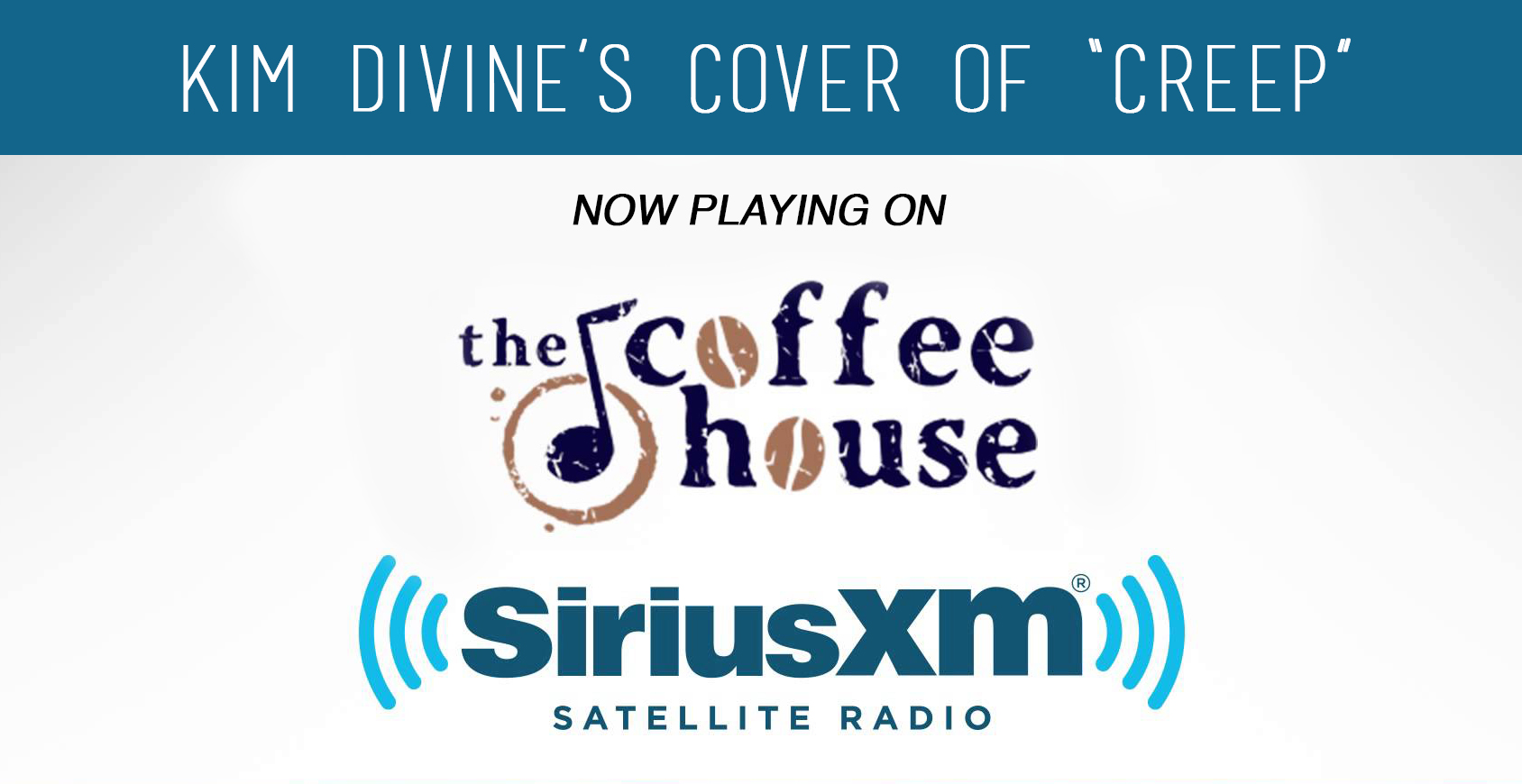 My song is currently in rotation on SiriusXM's The Coffee House (channel 14)! In order to help me stay in rotation, I would love your (social) support. As your parents always taught you: Social Sharing = Caring :) 
Do You Tweet? Great! Here is a sample tweet: 
Hey @SXMCoffeeHouse I am loving the "Creep" cover by @kimdivine! Please keep playing! #givememorekim 
or  
Loving @kimdivine cover of Creep on @SiriusXMCoffeeHouse #playitmore 
Only On Facebook? That's Cool! Visit the Coffee House page by clicking here:  
https://www.facebook.com/SXMCoffeeHouse/ 
...then write a post on their page that goes something like: 
Really loving @kimdivine cover of Creep on Coffee House! Give me more! 
or 
Thanks for introducing me to @kimdivine on this station. I love her cover of Creep. I want to hear more! 
HUGE thanks in advance for your continued suport and love.  
xo, Kim 
 DOWNLOAD MY COVER OF "CREEP" NOW ON